Vacuum Flanges, Fittings, Feedthoughs, Viewports, Connectors and UHV Chambers
xtronix is firmly established as a key vacuum hardware products supplier. All in all we propose a selection of well over 3'000 vacuum-related standard components and the capacity to address many custom needs, even on low volumes!
The xtronix brand of flanges, fittings and viewports includes a full range of KF, CF & ISO components; a selection of over 1500 line items plus a matching number of feedthroughs for various applications.
Click or scroll down for viewports
Click or scroll down for vacuum chambers
Our Vacuum Components catalog and the SST Ceramic-to-Metal Components Catalog can be downloaded here:


| | |
| --- | --- |
| KF components: (983KB / 27 pages) | |
| ISO components: (796KB / 17 pages) | |
| CF components: (2.27MB / 41 pages) | |
| Ceramic-to-Metal components (2MB / 44-pages) | |
| High Current Ceramic Connectors | |
High Current Connectors
Solid Sealing Technology proposes two series of high current connector solutions. These connectors are rated for currents from 69 to 250 amps and incorporate SST's ceramic to metal sealing technology for use in UHV, pressure, cryogenic, and gas/plasma processing applications. Both series provide an ideal solution for high current applications which maximize ratings, safety, and the connection interface.
Conductors are silver plated copper on the airside in order to reduce contact resistance and range in diameters of .142 inches to .375 inches. Pin densities include 1,2,3 & 4-pin configurations.
Airside plugs are included with all assemblies and have crimp style contacts for wire/cable installation. Standard assembly installations include weldable, ISO quick flanges or conflat flanges.
With over 100 years of combined design and industry expertise, SST provides ideal sealing solutions for demanding applications including high temperature, ultra-high vacuum, and high pressure environments. Whether you are looking for standard products, custom solutions, or a partner to develop a new bonding technique using advanced materials, SST is ready to support your sealing requirements.
304L
316L
---
Viewports - Coefficients of Transmission
Different materials transmit better than others at given wavelengths. 100% transmission is practically impossible to achieve. Factors as material thickness, material batch differences and even the age of the material can affect the transmission curves from one batch to the other. Therefore, these figures should only be used as an overall guide. As a rule, the thicker the material the more the extreme ends of the curve will be attenuated. Certain materials, notably those for use in IR transmissions, can age and this ageing will cause a reduction in the transmission % over time.
The following graphs show the relationship between the % transmission coefficient and wavelength, for materials commonly used as vacuum viewports: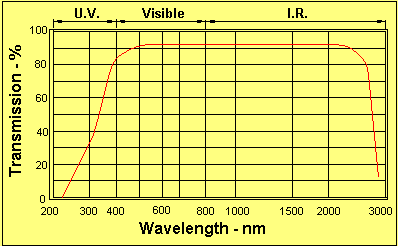 Kodial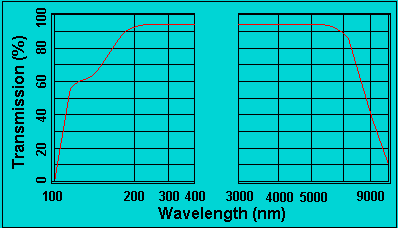 Magnesium Fluoride
.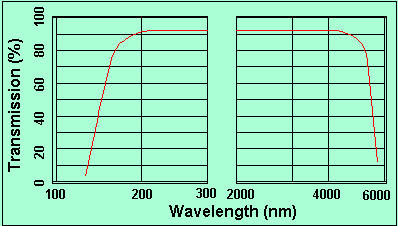 Sapphire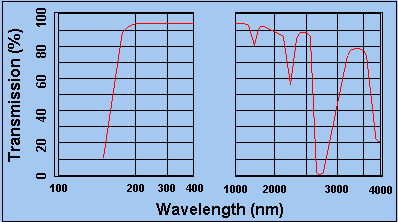 Quartz
.
---
Vacuum Chambers
xtronix is also dedicated to the fabrication of special vacuum assemblies and chambers and can fulfill demands for chambers with complex geometries.
Large capacity machining centers and handling equipment are available for the fabrication of special vacuum assemblies and chambers of up to two meters diameter for high and ultra-high vacuum applications.
Precision port alignment for analysis chambers, integral cooling coils and all required components, such as electrical feedthroughs, manipulation equipment and gauges can be pre-assembled and tested. Fully pumped, tested, bench mounted chamber assemblies can be built to customer specifications.
xtronix will manufacture components directly from your drawings or CAD data. Alternatively, we can work to your sketches. Our Technical Support is able to transform your ideas and sketches into CAD engineering drawings.
---