Quality Quartz Crystals For Every Thin Film Deposition Requirement!
AT Quartz Crystals (20-100°C)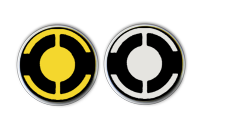 Gold or Alloy
The AT Standard is a stock replacement quartz crystal for most of the commercially available film thickness monitors. The AT Standard is available in 6 MHz, 14mm diameter (for Inficon™, Sycon™, Sigma™, and Maxtek™); 5 MHz, 14 mm diameter (for Balzers™), 5 MHz, 12.5 mm diameter crystals (for Ulvac™ and Sloan); and 8 mm diameter 5 or 6 MHz.
.
---
RC™ Quartz Crystals (20-250°C)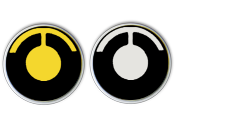 Gold or Alloy


Insensitive to frequency shifts caused by source radiation or film stress, the patented RC™ crystal disregards the rate spike that occurs when the deposition source shutter is opened. This crystal is ideal for OLED manufacturing, precision optical interference films, or next-generation electronic devices. Available in gold or alloy, in 6 MHz, in 14 mm (0.550″) and 12.5mm (0.490″) diameters.

.
---
HT™ Quartz Crystals (250°C-400°C)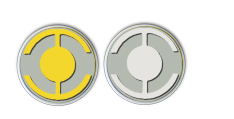 Gold or Alloy


It's hard enough to find a quartz crystal that can operate stably above 100°C, let alone 300°C. The HT™ (high temperature) quartz crystal sensor can do just that. This crystal is ideal for processes requiring intense heat, such as ALD, CVD, OVPD, high temperature PVD, and thin film furnace processes such as selenization and indiffusion.




.
---
SuperQuartz™ (400°C+)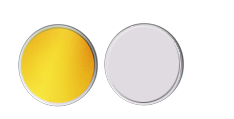 Gold or Alloy
Standard quartz crystals are extremely noisy during processes that operate at temperatures above 100°C, hindering accurate and stable film thickness measurements. To solve this problem the SuperQuartz(SQ)™ crystal was created to operate efficiently at temperatures of 500°C+. This crystal is ideal for high-heat processes such as ALD, CVD, OVPD, and high temperature PVD.


.



---
Crystal Longevity
Even if you water-cool your crystal sensor to exactly 20°C, you can encounter an even bigger problem. Ever had a crystal abruptly fail when you were coating a substrate with a high stress film such as magnesium fluoride or silicon dioxide? You probably thought it was the dreaded "bad crystal" problem. Well, regardless that millions are made, periodically a few get past QC. But even when a "good crystal" is used, abrupt failure still occurs. In some cases it is simply a spatter caused by the deposition source. That will kill any crystal. But by and large, the greatest source of early crystal failure is stress build-up in the film being monitored. This problem got minimized when the "alloy" quartz crystal was invented back in 1987. This is actually an ultra thick aluminum coated crystal. The extreme thickness of the aluminum minimizes the stress build up in the crystal, leading to significantly longer life, often 100 to 200 percent longer. It works, and most optical coating laboratories use aluminum instead of the thinner gold electrode crystals. You can make gold thicker, but it tends to dampen out the crystal vibration if you get too extreme.


.
---